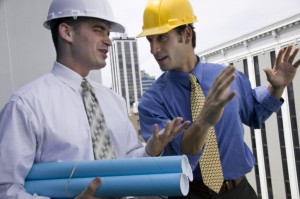 Choosing your approach
Design-Build or Independent Design?
With Design-Build, you have a single point of accountability throughout the process. Projects which we Design and Build always come in on budget and to your specification.
Using an independent designer allows you to split the project into two phases. The designer will work with you to create a design. This then provides you with a standard which allows you to price compare between more than one company for the installation.Typically this results in a lower initial price for the installation.
Unfortunately, this method is often accompanied by a disconnect between the initial designer and the installing company, especially if the installing company is a low price bidder. Any misinterpretations of the design and scope, whether accidental or intentional, can result in time delays and costly change orders to correct the problems costing more than the initial savings.
In summary, either approach can be effective providing the entities you work with are experienced, ethical, and reliable.
ICB is happy to provide you with Design-Build or Engineer-Build services as you prefer. With Design-Build by ICB, you will be receiving the best quality work and coordination throughout your project. If you choose to use an independent designer, ICB will provide the best Engineering-Build the design will allow.