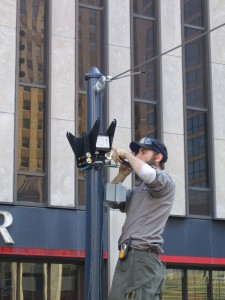 Field Service Rates
On-site Repair Rate  - $75.00 per hour
On-site or off-site Programming charge  - $110.00 per hour
Travel time to and from your location - $25.00 per hour and 50c per mile. 
Our Minimum Charge for a service call is $150.00. Many calls are completed within the minimum charge.
Emergency Service out of normal business hours, or for moving your call to the front of the service queue, will be charged at 50% over our standard rates.
Full payment is requested at the time of service unless you have an account with us.