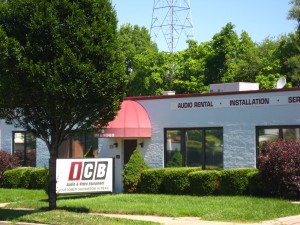 Company
Since the company's inception in 1976, ICB has designed, sold, and installed hundreds of millions of dollars in professional sound, recording, video, control, and lighting equipment.  Customers served number in the tens of thousands.
We started out building Recording Studios. However, our capabilities expanded early in the company's history to include AV presentation equipment and systems for all types of facilities including Churches, Arenas, Auditoriums, Conference Rooms, Presentation Rooms, Videoconferencing, Classrooms, Retail, and more.
We have become especially well known for our ability to work on projects that require specialization and a high level of customer communication and support.
We maintain an in-house programming team for AMX, Crestron, and Extron control systems. Our systems control not only AV. They also provide environmental and energy saving control of lighting, blinds, thermostats, power switching and more.
Our other customer services include a walk in Retail area, a Rental department, a Service and Repair department (We repair what we sell !!),  Engineering and Design, and Sales and Support.
ICB is your one stop shop for everything AV and related technologies.