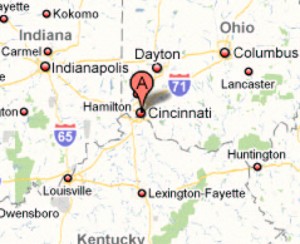 Geographical Coverage
ICB is a locally owned and operated company that provides AV installation services for the Greater Cincinnati area and cities generally within the circle of Dayton OH, Columbus OH , Huntington WV, Lexington KY, Louisville KY , and Indianapolis IN.
For specialized projects - especially those which involve consulting and design - we have worked with customers in the Caribbean, South America, Europe, Africa, and the Middle East.
We make product shipments to our customers within the continental USA.