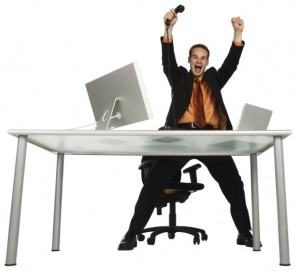 Testimonials
The following are extracts from signed testimonials we have on file. The comments reflect our commitment to working closely with our customers to get the job done. ... And yes, they show that sometimes things don't quite work out as planned!  
-  But you can count on us to keep working on the issue until it's right for you.
"It was a pleasure to work with such a courteous and professional install crew and it reaffirmed for us why we use ICB for projects like this"
"As you know, we just completed a very extensive work at our property that included about 19 separate projects. We are thrilled with the work, cooperation, and product that you provided to us."
"I'm writing just to take a minute to tell you how much I have enjoyed working with you and your company. Everything works just fine and so many people have commented positively. It's making a big difference."
"We would like to recognize ICB for designing a first class system and for the superior service and attention to detail given us during the installation."
"We had some initial hurdles to overcome with the positioning of the screens, but they took that first one up and down to make adjustments until we had it right, and they did it without a grumble"
"It has been a big endeavor, and I could not have done it without the help of people like you."