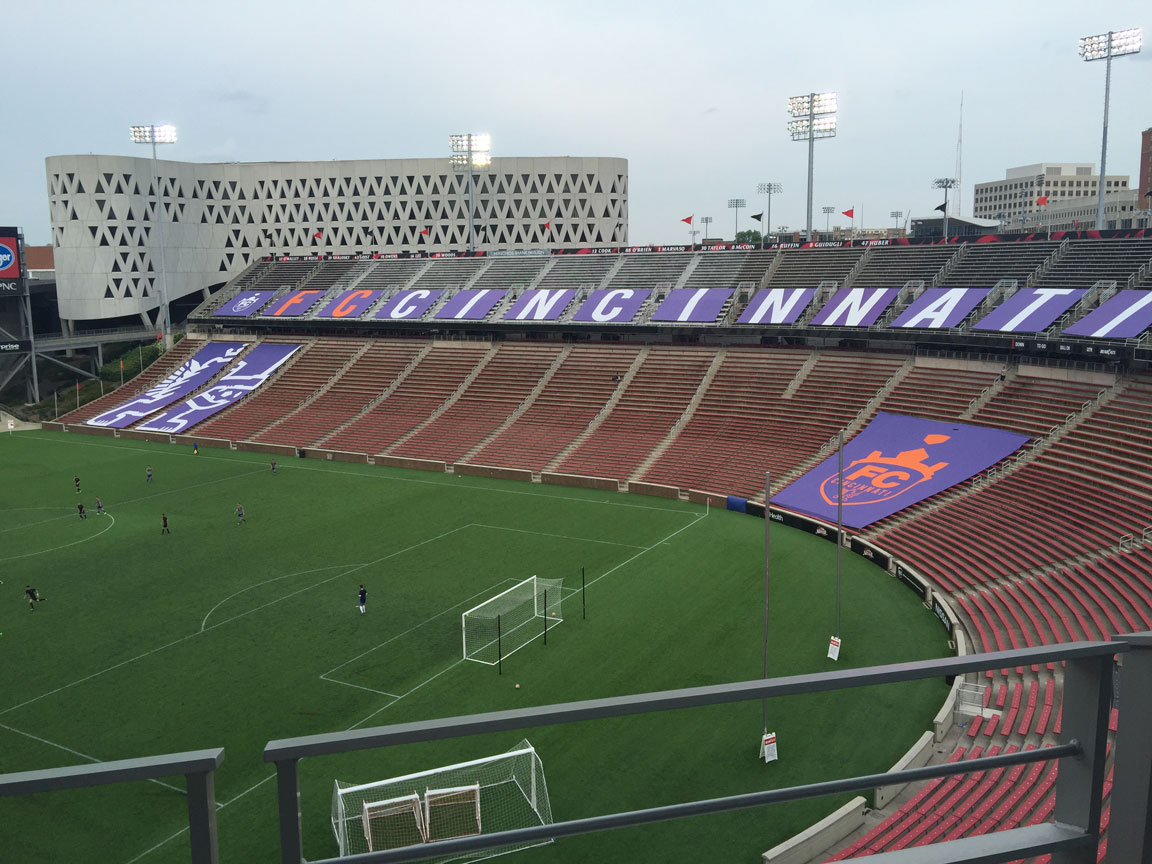 Athletics Complex
ICB performed extensive AV system renovations as well as new installation of AV systems throughout the Athletics Village at this major University. Work was performed both in buildings that were being renovated and buildings under new construction.  The Athletics Complex comprises the Baseball Stadium, the Athletics Center, the Basketball Arena, and the Football Stadium. The AV work in all phases was designed and installed by ICB Audio and Video.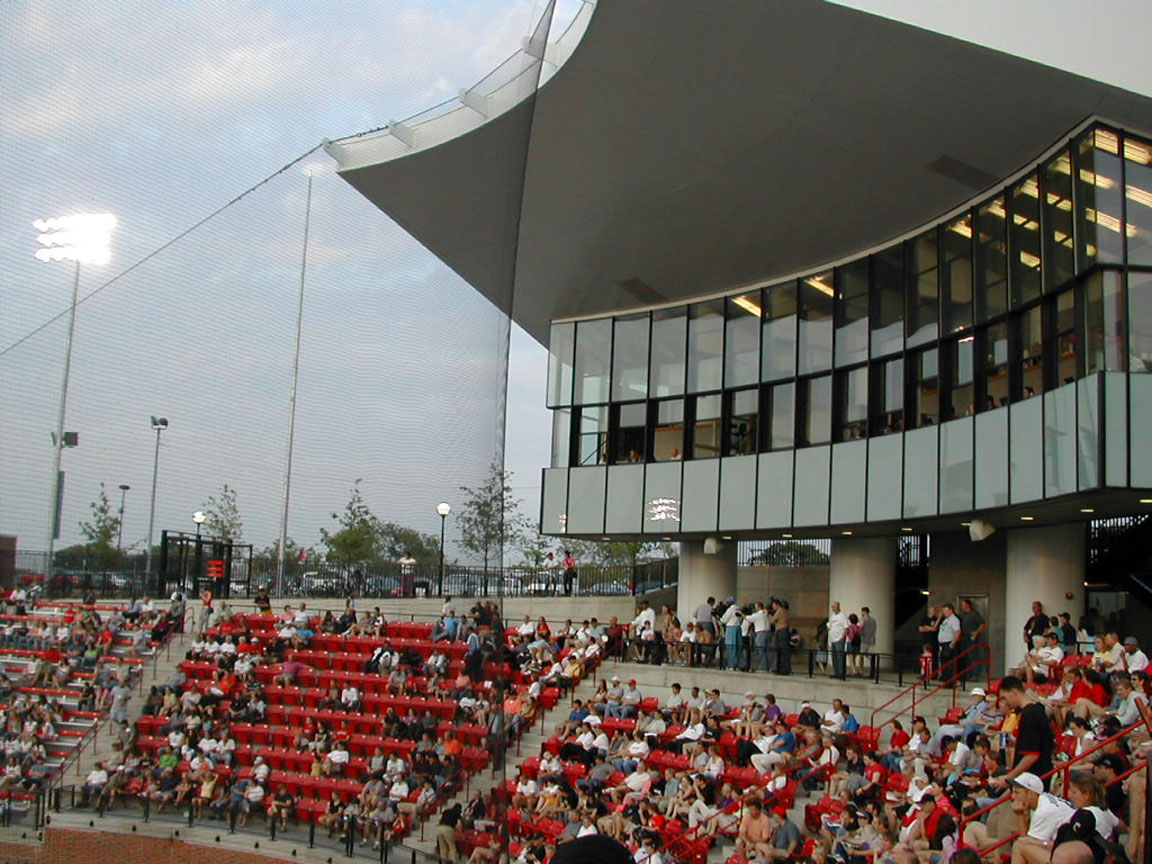 Baseball Stadium
The Baseball Sound System comprises pole mounted and building mounted Community loudspeakers designed to provide even coverage of the spectators and field. Speakers were driven from an amplifier rack located in the main building. Sound and video distribution was installed for the press and radio broadcast boxes. Distributed sound was provided for the concourses and team rooms. Tie lines provided audio and video connectivity to the Athletics Center and Arena rack room.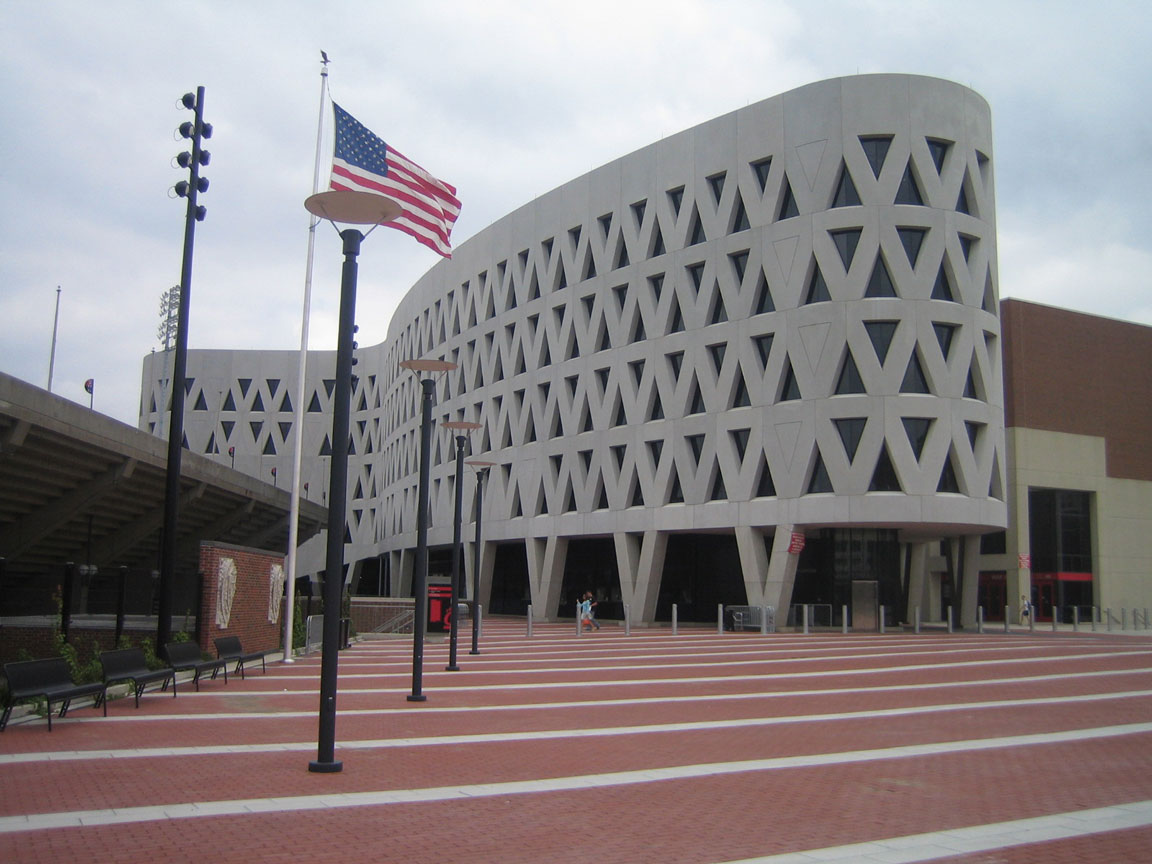 Athletics Center
The centerpiece of the Athletics Village is the 8 storey Athletics Center. There are five floors above ground and three floors below ground. This 236,000-square foot facility is home to all athletics departments, coaches, student athletes and administrators. The Athletics Center houses offices, team meeting rooms, study halls, a sports medicine and hydrotherapy suite, locker rooms, a gymnasium, a 335 seat auditorium, a two-level faculty club with restaurant, a University health suite, and the ticket office - all of which feature ICB installed AV systems. The AV systems installed by ICB include over 100 flat screen TVs, 30 video projectors, and over 200 speakers.  Interconnectivity within the building is by means of a dedicated AV LAN and a cable TV backbone.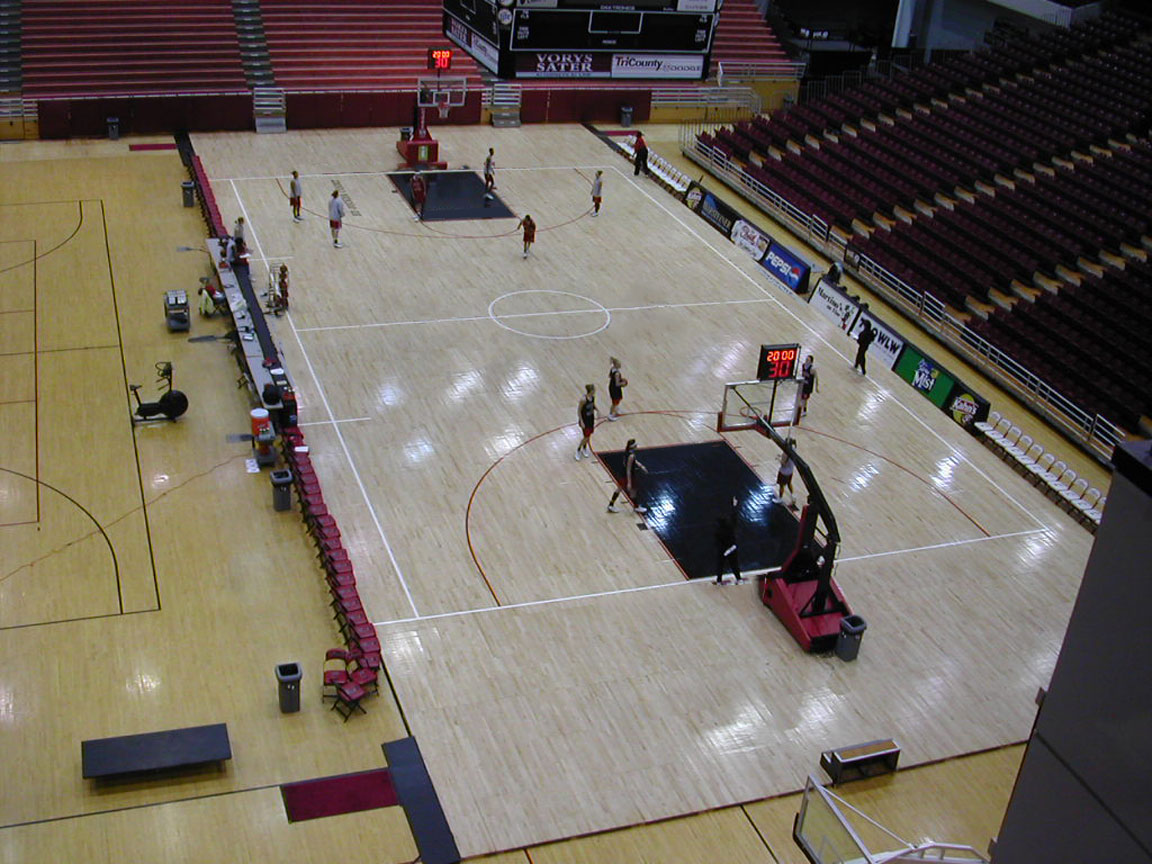 Basketball Arena
The AV system work completed in the Arena comprised the installation of new AV panels, conduit and wiring including connectivity to the truck dock, press rooms, control room, scoreboard room, and central distribution rack. New processors were installed for the sound system. Connectivity to the Athletics Center was made through cable TV distribution from the new head-end created in the arena, and the CAT6 AVLAN network.  As part of the Athletics Village project, ICB Audio and Video designed and installed all of the interconnectivity between the buildings in the complex providing new Audio and Video tie lines between the arena, the Athletics Center, two truck docks, the Baseball Stadium, the Football Stadium, and other surrounding sporting facilities.