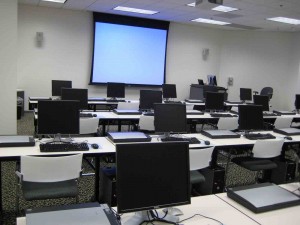 Medical Sciences Building
Linked by a nine-story glass atrium to a new Center for Academic Research Excellence, the Medical Sciences Building has been designed to support innovative thinking and collaborative discovery by adding lounges, a fitness center, bookstore, food-service area, breakout and study-group rooms, as well as a significant multi-level upgrade for the Health Sciences Library.
ICB provided audiovisual design, equipment, and installation for 32 rooms in this huge new facility.
Being one of the largest buildings in the state, this project spanned over 6 years and involved a high level of coordination over the many phases of the project.
Rooms ranged from simple study rooms through conference rooms to AMX touch screen controlled presentation rooms.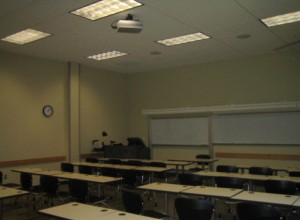 University Classroom A/V Systems
These classroom AV systems were installed in 2006. The project comprised a series of rooms featuring Crestron Control Systems, programmed, designed and supported by ICB Audio & Video.
All equipment was housed in Spectrum workstations. Devices installed in the system included Da-Lite powered screens, Sanyo video projectors, Samsung document cameras, University supplied PC and Laptop computers, Extron Switchers, Kramer switchers, TOA amplifiers, and JBL speakers.